Common Types of Pillows in Singapore and how they best suit your needs
When it comes to pillows, it is to no surprise that most sleepers often overlook the importance of it and simply opt for generic pillows. While some pillows help to soften the overall sleep experience, others provide the right amount of support designed to get you fully recharged for the next day. The selection of a right pillow is thus important, as it has the ability to align your neck properly to your mattress to achieve the optimum sleep positioning for a good night's sleep.
1) Down Feather Pillows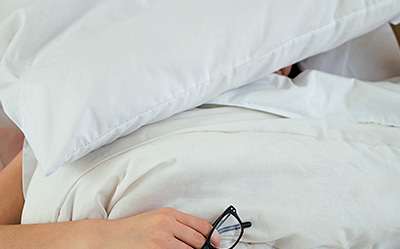 Down feather is considered a luxurious and ultra-soft material from the underbellies of either a duck or goose. While the material is hypoallergenic, it is not usually recommended to users who are likely to develop allergic reactions when exposed. Though durable and malleable, down pillows require regular fluffing and have the ability to create a warm, cozy feel, especially on cold nights. Although lots of sleepers prefer down, down pillows aren't as supportive compared to memory foam or latex.
2) Cotton Pillows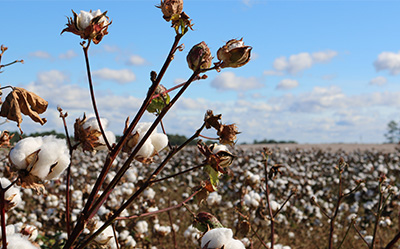 A common filling in the market due to its easy maintenance and affordability, cotton pillows are highly breathable and soft, but do not contour well to the head and neck. The material loses its firmness over time and goes flat, but regular fluffing can help to prolong its' shelf life. As cotton gets older, it is prone to sweat absorption and stains especially in tropical climate countries like Singapore.
3) Latex Pillows
Another common type of pillow used by many,  latex pillows are getting increasingly popular for their soft, supportive, and environmentally friendly properties. This material is however criticized for its lack of breathability over time and is only polyurethane free when it is made up of 100% natural latex extracted from the Hevea-Brasiliensis rubber tree.
4) Simmons DeepSleep Pillows
The entry level of Simmons pillow range, Simmons DeepSleep Pillows are filled with a high quality blend of springy fibre with non-allergenic and anti-dustmite properties. Designed to give a soft and plump, it does not require the sleeper to do any puffing to enjoy a long lasting, comfort throughout the night.
>>> Shop for Simmons® Beautyrest® DeepSleep Pillows here
5) Simmons NeckCare Pillows
Simmons® Beautyrest® NeckCare Pillow is made with 100% premium cotton twill, and the first pocketed coil pillow in the bedding industry. Individually wrapped and packed into 60 pocketed coils, it is capable of individual movement and adjusts to any head shape, weight and neck movement. To make things better, it is also non-allergenic and bacteria-free, making it safe for all users.Available in four degrees of firmness, we are almost certain you will be able find the right Simmons® Beautyrest® NeckCare Pillow for yourself.
NeckCare 1 – Soft
NeckCare 2 – Medium
NeckCare 3 – Firm
NeckCare 4 – Ultra Firm
6) Simmons NeckGen Pillows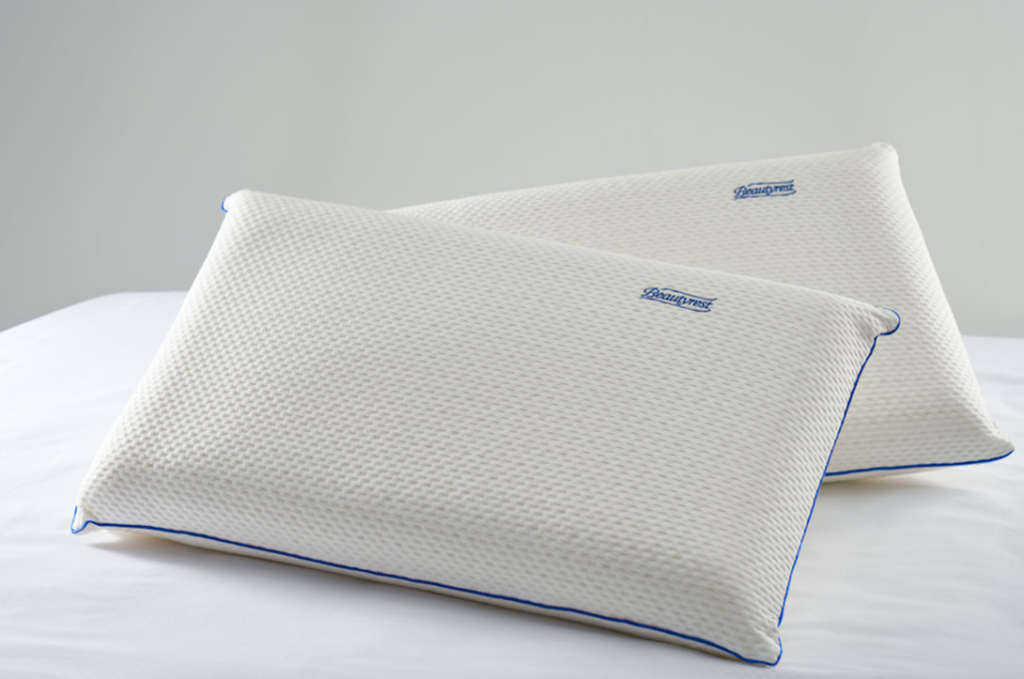 Not satisfied with just pocketed coils? The Simmons® Beautyrest® NextGen Pillow series offers a best of both worlds with both pocketed coils and memory foam. It has a winning combination of the comfort and conformability of memory foam, and the support and durability from pocketed coil springs. The NextGen pillow not only provides pressure relief to the neck but also to the shoulder muscles. Together, it provides an ideal spinal alignment for the sleeper and is non-allergenic and bacteria-free.Designed to suit different needs, the Simmons® Beautyrest® NextGen Pillow comes in three degrees of firmness:
NextGen 100 – Soft
NextGen 200 – Medium
NextGen 300 – Firm
>> Shop for Simmons® Beautyrest® NextGen Pillows here
A first-time pillow purchaser? Fret not as Simmons offers customers an opportunity to test and try out both the Simmons NeckCare & NextGen Pillows at our Simmons Gallery & Simmons Studio. Free feel to approach our retail consultants for any help needed in finding your perfect pillow.
Sleep Well, Sleep Tight, Sleep Comfortable.