You can't go wrong with these five key furniture
Being new homeowners is a momentous milestone and turning a house into a home is an equally exciting experience. It starts with investing in the right furniture – picking out pieces that will save you time and money in the long run.
Here's our pick of home essentials you shouldn't compromise on.
1. Sofa, so good
Ask any homeowner where they spend most of their time at, and the unanimous answer is usually the living room. Whether you're chilling out alone, entertaining guests or binging on your latest Netflix obsession, you'll definitely need a durable sofa that can withstand everyday wear and tear—this is especially important if you have kids who treat the sofa as a jungle gym! Identifying your household's lifestyle will help you decide on the sofa material suitable for you. For example, spills are inevitable if you're a couch potato who snacks while lounging, and in this case, a more premium leather sofa will offer better mileage in terms of maintenance and longevity over a fabric one. Cotton and linen sofas are economical but they tend to snag and are harder to clean, and they don't wear out as gracefully as leather. So, pick one that's timeless, easy to maintain and which will last you through the years.
2. A dining table for all occasions
Much like the sofa, the dining table is another essential. If you're anything like a typical modern household, the dining table isn't just a place to have meals, it's also where everything from homework to paperwork gets done, and it's often an area that doubles up as a stacking spot for mail, books and household items like keys. If you tend to treat your dining table as an all-in-one, opt for premium materials like granite, marble or tempered glass which offer a hard and sturdy surface that's more resistant to scratches and heat damage. Hardwood like mahogany, oak and teak also last longer than cheaper composite woods like plywoods and medium-density fiberboard (MDF). It makes sense then to find a good quality dining table that serves your entertaining needs, your household lifestyle and one that can stand up to hard knocks.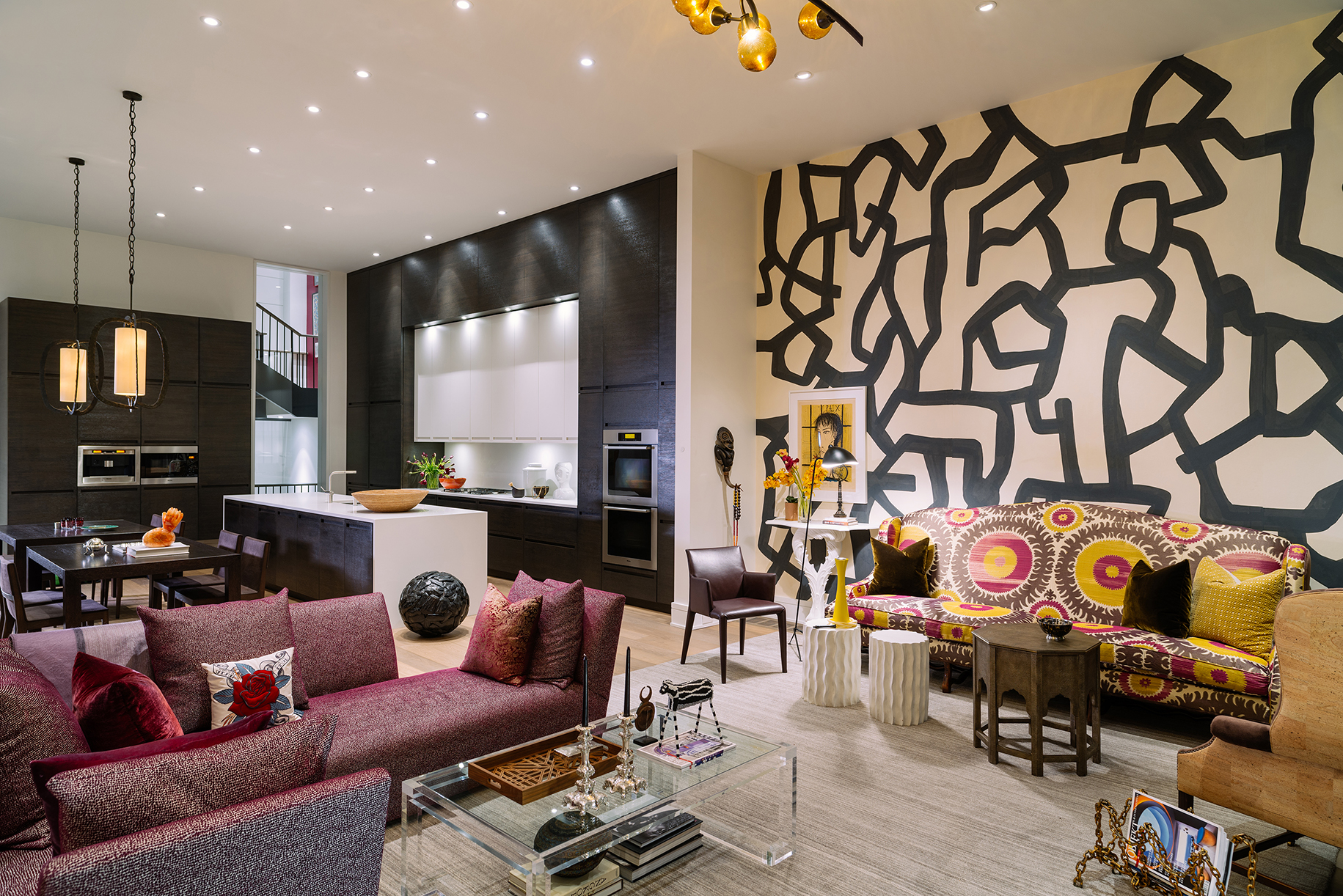 3. The right lighting for the right mood
Lighting can make or break the atmosphere of any room. It adds drama, depth and sets the mood. If your bedroom is too bright, you'll have a hard time relaxing and falling asleep. Too dark in the living room and you'll find it's hard to host a games night with the crew. The best type of lighting is one that not only sets the ambiance but is also functional. Do you spend a lot of time in the kitchen hosting and cooking? Brighten up dark corners in your kitchen by adding a table lamp to open up the space and make your countertop even more functional. A statement floor lamp or spotlight in the living room will not only provide extra lighting and illuminate dark areas, it can also add to the décor! And don't be afraid to experiment with lighting colours. Lightbulbs come in a range of warm and cool hues. Warmer hues usually give a more relaxing (and romantic) vibe while cooler hues may appear brighter but can cast harsher light. You can even consider using smart lighting systems that allow you to change to white light or warm light and also have the ability to control brightness with just a touch of a button.
4. Artify your home
Art sets the mood in any space and can instantly add that touch of elegance and sophistication to elevate your home. They also make good conversation starters and can add value to your overall aesthetics. The living room is a good place to start as it's usually the gathering point when you have guests over. Create a feature wall in the living room by hanging a large statement painting over the sofa or make it a gallery wall showcasing a number of smaller pieces. The best thing about art? You can place them just about anywhere. A serene landscape piece for the bedroom placed over the bed or the facing wall, a vibrant contemporary painting in the kitchen, a series of photographs and abstract sculptures in the study or fun and quirky centrepieces in the dining room. Not sure where to start? Get something that makes you happy whenever you look at it, this is your art collection so don't be afraid to show off your personal taste!
5. Bed essentials
You spend a third of your life sleeping and sleep is integral to quality of life. If there is one thing you should splurge on, it should be your bed essentials. While a good mattress plays a huge part in ensuring you get the rest you need, they also work hand-in-hand with good pillows to further enhance quality of sleep. As such, pillows shouldn't be an afterthought. Premium quality pillows that support your neck and spine are must-haves. You should also consider pillows that stay firm in any sleeping position, and keep the dust mites at bay by opting for non-allergenic pillows. High quality pillows are a worthwhile investment that deliver high health returns, ensuring that you sleep soundly and wake up feeling refreshed.
Spotlight
The Simmons® Beautyrest® NeckCare Pillow is the first pocketed coil pillow in the industry. It has an Active Contour function that features 60 individually-wrapped pocket coils that react independently and adapt to any head shape, weight and movement. It supports ideal spinal alignment in different sleeping positions to give you comfortable sleep whether you are on your back, side or stomach. This non-allergenic pillow is made with premium 100% cotton twill and also has Controlled MicroClimate that releases heat and moisture to regulate heat as you sleep.
Get a winning combination with the Simmons® NextGen Pillow. It is the only pillow that offers the best of both worlds, combining the comfort and comformability of memory foam with the support and durability of pocketed coil springs. It boasts all the benefits of the Simmons® Beautyrest® NeckCare Pillow with the advantages of memory foam, allowing the pillow to adapt to different head shapes to reduce pressure points. It has been tested and certified for its ergonomic properties supporting proper spine and neck alignment for different body structures and various sleeping positions, and also helps to regulate heat to give you a more comfortable sleep.