Breathe fresh air into your bedroom with these simple changes
1. Liven up your linens
Your bedsheets set the mood of your room. Why not switch things up with new covers? A fresh floral print or bold primary motifs might spice up minimalist décor; a bedroom in dark tones can be softened with linens in lighter, sunnier hues. Don't be afraid to introduce contrast to your quarters!
You can also consider obtaining a headboard slipcover. As with your bedsheets, unusual picks can bring character to your room, whether you choose a luxurious velvet case or a more eclectic vintage pattern. This is also a good opportunity to check if your mattress and bedframe need replacing.
2. Pillow talk
Alternatively, just replace your pillowcases for a subtler change. Refresh your room's look by choosing a new accent colour – a bright pillowcase in a room of muted shades will stand out. Add ornaments or replace small items such as drawer knobs to weave the accent colour throughout your room while complementing your new pillow covers.
Another easy way to change things up in your bedroom is to acquire more pillows and arrange them for aesthetic value. Experiment with a variety of pillow prints for a more exciting look, such as combining plain cases with geometric patterns, or art prints and ombré covers. You can also add pillows of different firmness and comfort into the mix for more variety. While you're fluffing up your pillows, check that they are still comfortable for continued use.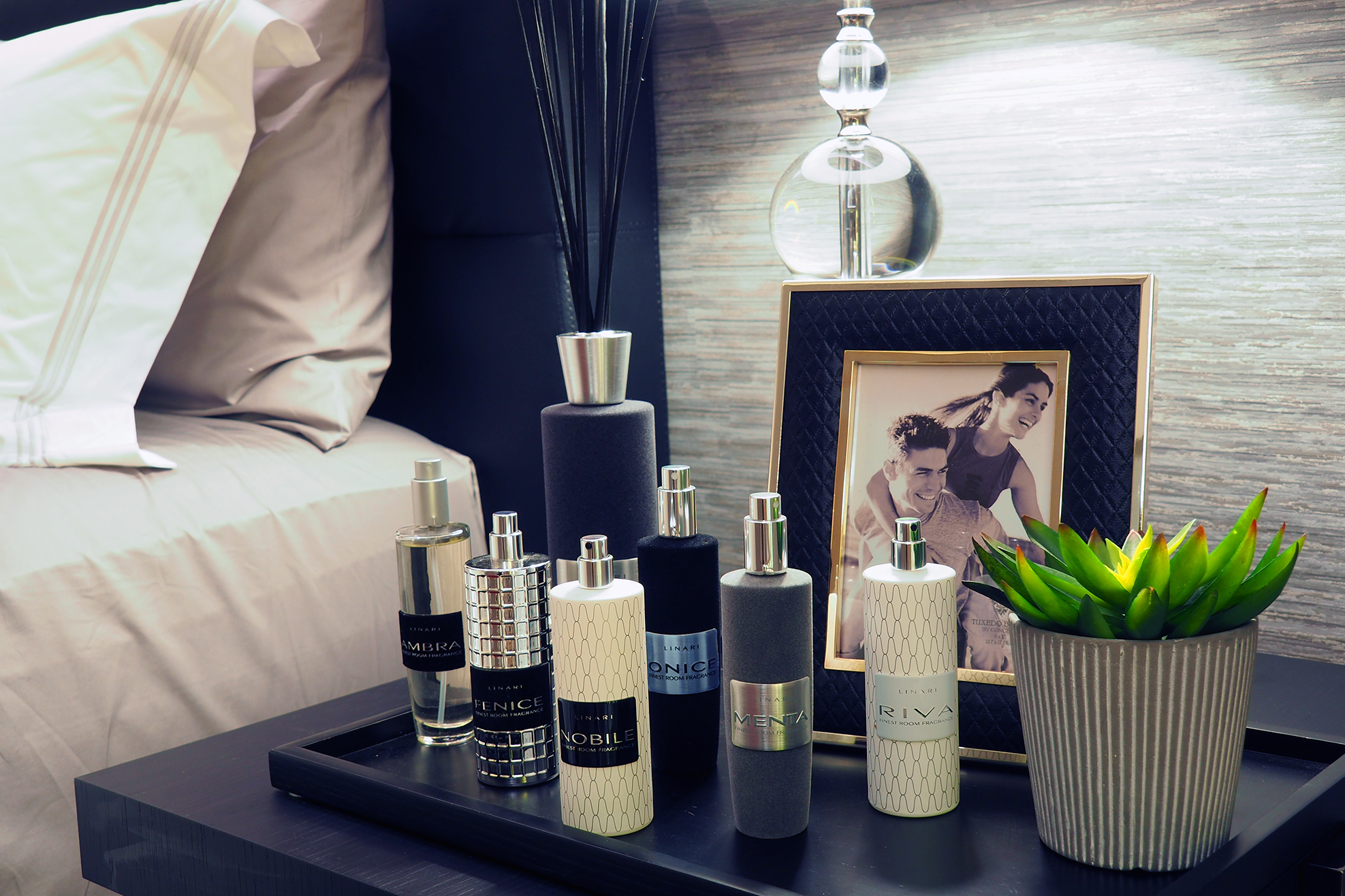 3. Add a personal touch
Fill your space with what you love or rearrange existing accessories for a novel feel. Display keepsakes and framed photos, add a vase of flowers to bring flair to your dresser table or hang a piece of wall art. You can even include some cuddly plushies in tasteful moderation, or a home fragrance for a touch of relaxing aromatherapy. Your bedroom can be both visually pleasing and filled with personal comforts.
4. Glowing ambience
Switch off your ceiling lights and opt for more understated lighting. Standing lamps and sconces on you walls offer gentler illumination and a more soothing atmosphere. For extra charm, place a lamp on your bedside table or even some scented candles. If you are wary of having flammables in the bedroom, you can find electronic flameless candles instead, or experiment with a string of fairy lights.
Your room should be your comfort zone, so make space for relaxing downtime before bed. For example, create a reading corner. Add a comfortable chair to sink into, or a plush recliner for the best relaxation as you read. A well-made recliner like the Fjords® Recliner is a great long-term investment as it also provides excellent back support. Throw in some good lighting and a compact side table, and your cosy reading corner is complete.
Spotlight
Fjords® 215 Recliner and Fjords® 775 Recliner
Read your favourite book in unparalleled comfort and relaxation with a Fjords® Recliner. Its ergonomic design is crafted to international standards of excellence, offering you the best neck and lumbar support to relieve muscle tension and encourage blood circulation. The recliner comes with a separate footstool to accommodate different heights, allowing you to position your footrest for proper leg support and to take strain off your lower back. An adjustable lock on the reclining mechanism fixes your preferred angle in place, while a 360° swivel function adds convenience. Covered in plush 100% grain leather and equipped with a lacquered wood base, the Fjords® Recliner combines comfort and grace for a cosy yet elegant addition to your room. Each model caters to different preferences: the Fjords® 215 Recliner is compact and refined with a tastefully tapered back, while the Fjords® 775 Recliner makes a bold statement with its broader frame and more traditional look.
Enjoy a 1-for-1 discount when you purchase 2 Fjords® 215 Recliners at $3,588 or 2 Fjords® 775 Recliners at $3,988. Visit the Simmons eShop to see our other recliners.